TGIF!
Here's to wishing you all a Happy Easter Weekend with lots of Naughty fun, of course!
Here's Some Easter Humor to Get You Through the Day!
[From imgfave.com via Pinterest]
[Easter Humor via Pinterest]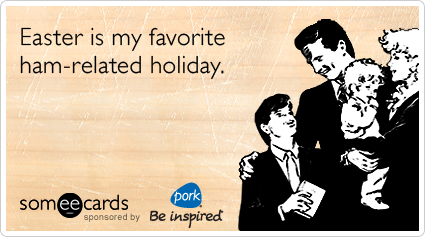 Easter Humor – SomeeCards.com]
…And Here Are Some Helpful Pervy Posts To Take You Into the Weekend!
xO ♥
Happy Friday!
TGIFF, though, seriously.
This week has been too long for some reason – anyone else feel that way?
Here's a bit of Friday Humor to get you through the day!
Have a Great Weekend!
Take Advantage of Our Valentine Sale Going on Now!
Shop Our Line of Sex Toys – here.
xO