New Years' Eve is almost upon us and with that, comes specific obligations to try new things, enter 2012 with a bang (for some, we mean literally ;), and have a great time of course!
That being said, I made up a list of fun possibilities and ways to spend your evening in the true spirit of new beginning and trying new things!
1. Anal Sex: Okay, I know. Either you love it or you hate it, but at least give it a go! Some truly swear by anal, while others not so much, but I truly think it's something everyone needs to try at least once in their lifetime. Guidelines to remember: use LOTS of lube (seriously), RELAX yourself (if you're on the receiving end!), and make sure you're both relaxed and turned on. A good way to begin is with some foreplay before jumping into your anal adventure. This way, you're both turned on and relaxed. That's really important come time for penetration! You can also start out using small anal toys to adjust yourself to the feeling. Last but not least, have a good time and a sense of humor!
Fidelity G-Spot Fantasy Double Penetration Toy
2. Double Penetration: Now before you freak out about involving a third person in your relationship, take a deep breath and relax! That is not what I'm implying (unless you're into that, in which case, proceed!), especially if you are in a monogamous relationship, but that's where toys come in. Romance Attack Online carries a 3 series of toys for couples that enable double penetration WITHOUT involving a third person. So, it's just you and your partner, but 100X the pleasure. This is a great way to amp up the intensity of intercourse and finally fulfill your closet fantasies about a threesome! (Go on then! We've all had them!) These toys are fantastic, versatile and take all the anxiety and panic out of the typical threesome.
3. Enjoy That Furry Love: No, I'm not suggesting bestiality because that's totally illegal, but I AM suggesting you get in touch with your primal instincts and own inner animal. Are you a dog, wolf, etc? Or is your partner the one with an animal inside? Whichever, we carry a line of yiff-inspired toys for all your carnal desires. Indulge in the furry fantasy!
If all of these sounds too crazy for your style, no worries. A simple massage, some light bondage, a new sex position (or several!), or even some new toys and lubricants are all fun ways to spend the evening! Remember to do what fits your comfort zone and what piques your interest.
Have a Happy New Year!
See you in 2013!
xO
Here's Some Naughty Holiday Humor to Enjoy Before Your Christmas Eve Meal! 😉
Happy Holidays from all of us at Masturgasm!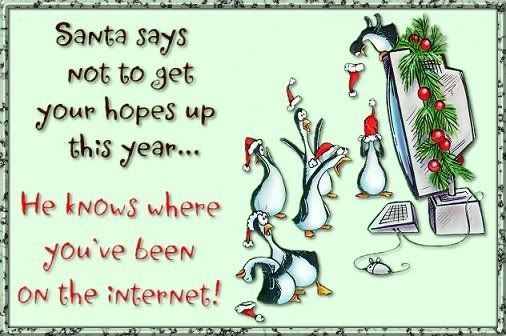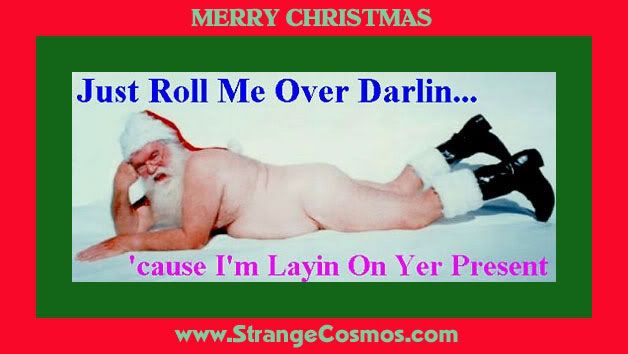 Yours Truly,
Kinky Kate
xO
The Woody Cock Ring is a deliciously textured cock ring made for your pleasure and enjoyment! Textured to stimulate both the wearer and their partner with it's soft ridges during use, it can be utilized during both vaginal and anal intercourse for equally pleasurable sensations! Create a more intense erection and orgasms with this incredible penis ring for the best you've had in ecstasy yet!
Check it out on Masturgasm – here.
Check it out in our Amazon store – here.
xO
Our Ream & Dream Suction Butt Plug is tapered and textured in all the right places to make all of your anal adventures more pleasurable and intense than the next! Large and smooth, this anal sex toy takes things to an entirely new level in terms of advanced anal play! Couple that with the mega suction cup for the ultimate in stability and you're good to go!
Check it out on Masturgasm – here.
Check it out in our Amazon store – here.
xO
Our Clifford Dog Dong is an anatomically correct canine penis – perfect for all of your furry fantasies!
Tapered to perfection with a smoothly textured surface, this non-phthalate PVC animal dildo is the perfect sex toy for all your yiff, skritching fun!
Check it out on Masturgasm – here.
Check it out in our Amazon store – here.
xO
From now until midnight PST (Pacific Standard Time), Get FREE Shipping when you spend $30 or More in our Amazon Store!
Happy Holidays!
Yours Truly,
Kinky Kate
xO
As the holidays approach, we remember and rejoice with the people we love the most: our families, friends and close acquaintances. And as the holidays bring lots of great food, coziness, love and cheer, I begin to consider how we can all add some romance to our lives with our significant other or maybe just a close friend. Here's a few ways to spend your holiday weekend or perhaps just a night with someone you intimately care about:
Journey to your nearest summit or mountain town and enjoy the snow for a night or two! Cuddle up in a log cabin or mountain resort for some bath-side lovemaking and go skiing or snowboarding in the morning.
Take a trip to the beach and enjoy the breeze if you're near a shoreline. Throw a bonfire if the weather's right and enjoy the beach at night with friends or your lover or both!
Stay in for a day or two and make it a movie night! Rent movies or pull out your own collection and enjoy quality family and friends time.
If your budget allows, fly to a small and quaint town that you know is expecting snowy weather. Enjoy the shops and people for a few days. Bask in the idyllic atmosphere.
Whatever you do, remember to enjoy yourself, smile, laugh, and love a LOT. Throw yourself into the arms of a passionate embrace at least once or twice and write down some resolutions for 2013.
Shop Our Entire Line of Sex Toys on Amazon – here!
Or, for even BETTER deals & special gifts, check out our new shop – Masturgasm!
Happy Holidays!
Yours Truly,
Kinky Kate
xO
Shop Our Line of Sex Toys on Masturgasm.Com – here.
xO